We handle all the minutiae so you can be free to kick back & relax.
Ever since our inception, we at Resort Stay have made it our daily mission to offer amazing value for your vacation, business trip or spontaneous getaway. We're cutting your costs, not quality. The prime locations we can offer provide all the comforts of home with all the amenities of indulgence.
People can get themselves so worked up during the vacation process that they forget to enjoy themselves. Taking a vacation should be a carefree venture. This is your time to get away from everyday inconveniences and we'd like to help you make it as streamlined as we can. It's no stretch to say that we're experts in making sure we get the best discounted rates, but we don't stop with just saving you money. Any questions you may have will be treated in a personal manner because we want you to enjoy every moment from check-in to check-out.
That's why we started this business.
Our team is here to assist you with any needs you may encounter, so you should always feel free to reach out to us with any questions or concerns. Here's a bit more about us so you can put a face to a name:

Joyce Kehoe-Smith
Owner / Founder
Resort Stay was started by Joyce on the island of Kauai. A native of Pittsburgh and mother of an 18-year-old son and a 1-year-old daughter, she is happy to provide great accommodations in amazing locations for families, business travelers, couples and more. She is also a licensed private investigator in Hawaii and specializes in locating legal heirs and birth families of adoptees. She and her husband enjoy traveling to visit family on the West Coast and places to ski/snowboard/fish.
David Simon
Reservations Associate
David joined the Resort Stay team at the beginning of 2016. Born and raised in New Jersey, David attended Penn State University and stayed on the east coast for a few additional years before coming to his senses and moving to Kauai in 2009. His background is mainly sports journalism, having worked for NBA.com, Major League Baseball and other online and print media. He is still a columnist for The Garden Island newspaper, Kauai's only daily publication. When not on the clock or on deadline, David loves travel, the beach, playing basketball, poker and often misunderstood sarcasm.
Victoria Holloway
Reservations Associate
Victoria joined Resort Stay shortly after its inception in 2012 and loves sending guests on fabulous Resort Stays. Born and raised in Cape Town, South Africa, Victoria highly values travel. She has traveled the world with her husband, son, and daughter, to the far corners of India, Wales, Indonesia, and Costa Rica. Jungles, cities, and beaches, with a large preference for the tropical! She and her family currently reside on the beautiful island of Kauai, Hawaii. When not working, Victoria loves gardening, walking the beautiful beaches on the island, and spending time with her family.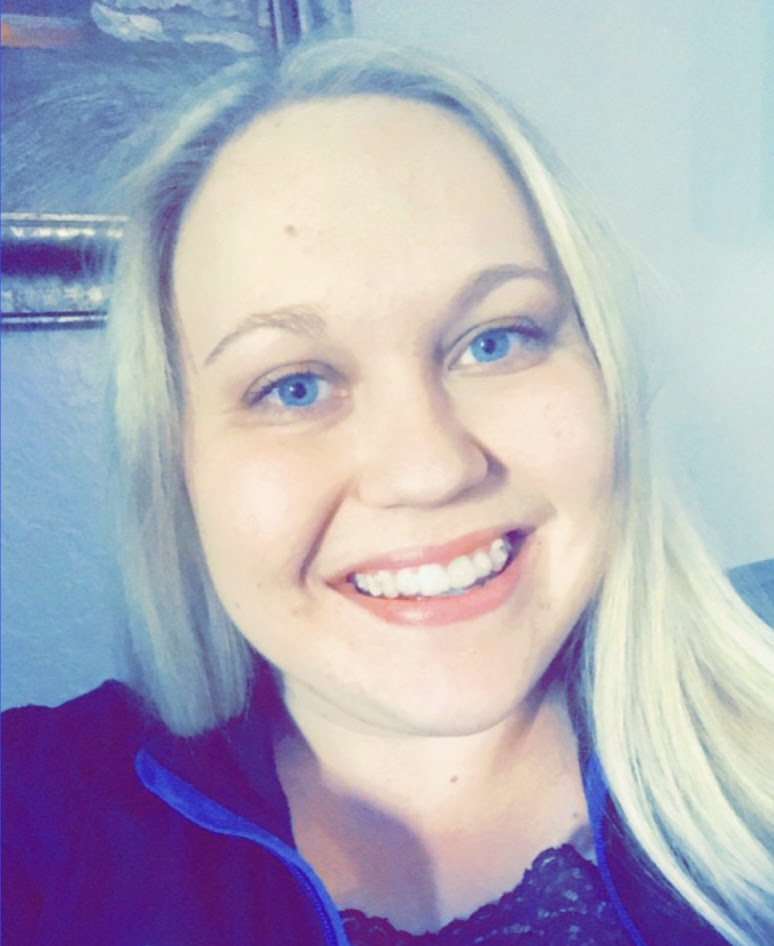 Courteney Armstrong
Reservations Associate
Courteney was born and raised in Daytona Beach, FL. She grew up vacationing at Ocean Walk resort, where her mother was a Fairfield Owner (now Wyndham). She became an owner, herself, in 2017. Courteney started her career with Wyndham at Ocean Walk in January of 2019. She continued her time with Wyndham at the Clearwater resort in 2020. Her love for the hospitality industry and Wyndham brought her to the Resort Stay team in February of 2021. When Courteney is not working, she enjoys walks with her dogs, time with her family and friends, and traveling around the world!
Austin Rex
Accounts Manager
Austin Rex was born and raised on Kauai. So far he's our only native. He graduated from University of Hawaii West Oahu in 2016 with a Bachelor's Degree in Business and Accounting.  He likes keeping Resort Stay organized and our accounting in check.   He is also the Worship Leader and Administrator at Calvary Chapel North Shore. When not working, he loves to surf, play music, and spend time with his wife, Taylor.
Aira Roslin
Reservations Associate / Admin
Aira brings experience in business administration and accounting to the Resort Stay team. Her tropical lifestyle runs deep, having lived in the Philippines, Australia, and now Kauai. Since joining Resort Stay in 2021, she has been essential at helping guests book vacations, as well as assisting with owner account management. She enjoys time with family and her dog — her only "daughter" — at the moment.
Limor Farber
Web Strategy & Design
Limor Farber believes that beautiful design attracts people, and that creative expression is what drives humanity forward. She is committed to helping organizations and individuals with a great passion for their good things they offer to stand out in the world with compelling presentations. Her studio helps businesses expand by making a strong visual impression through strategic design solutions across all media platforms and the integration of art and technology. As a Visual Design Innovator, Digital Strategist, and Trans-Media Artist she bridges logistics with the play of communication arts. Limor is inspired by the rich beauty of nature and people everywhere. 
www.limorfarber.com 
Joel Guy
Photographer/Videographer
Joel Guy lives and breathes Kauai. Born and raised on the island, his roots run deep. Humbled by Kaua'i's beauty and grateful to call this paradise "home," Joel strives to live Aloha, bringing love, respect and deeply ethical values to all he does. His impressive resume includes major advertizing campaigns for Steve Madden Shoes, Tori Praver Bikinis and the Kauai Visitors Bureau. He's worked extensively with big-wave surfing legend Laird Hamilton and has traversed the globe as a travel film maker, documenting three-time world champ and local Kauai boy, Andy Irons, as his personal videographer. You can view much of Joel's work at Grass Shack Productions: 
www.hanaleishack.com
We are not and have never been affiliated with Resort Stay Voucher Co. We do share a similar name, but please feel free to view customer testimonials for Resort Stay not only on this site, but directly from third parties on VRBO, Booking.com, eBay, etc.
Our mission is to not only satisfy our customers, but exceed their expectations.